Build any of your favourite movie scenes, characters or even anything conceptually related and interpreted from a particular movie franchise.
$500 worth of LEGO Prizes to be won!
Prizes for top 3 entries and 3 consolation prizes.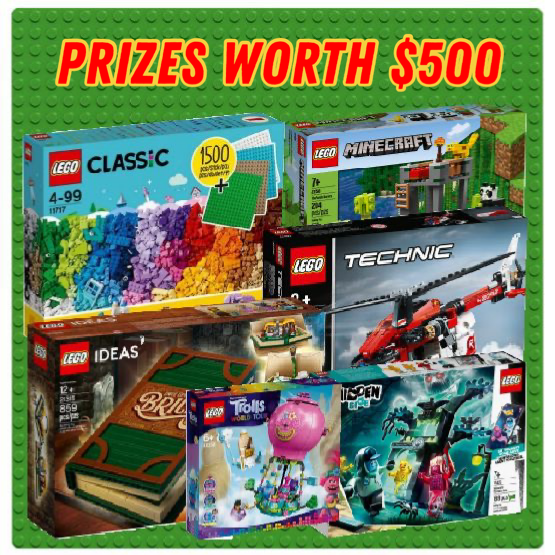 Building Rules
– Build must be on a 32×32 baseplate of any colour.
– Height limit 25cm with no overhangs.
– No war, violence, sexual, religion -related builds, implied or otherwise.
– Use only original LEGO bricks and elements (no custom stickers).
Submission Criteria
Contest is open to Singapore residents only.
Submission deadline 22nd Mar 2021 (by 11.59pm)
Submit your entries by posting on your Facebook account:
– Post 3-5 photos of your model.
– Give a title for your post + describe your build within 80 words.
– Make sure your post is set to public else we won't be able to view it
– Tag pages
By participating in this contest, builders are confirming their availability to exhibit their works at EnBlock Brick Con, slated for April 2021. If you are unavailable for set up, you can hand us the model ahead of time and we can set it up on your behalf.
Winners will be chosen based on the following:
– Social media engagement counts (20%)
– Concept and Creativity (25%)
– Build techniques and creative part usage (25%)
– Panel of judges from BUGS. (30%)
Winning entries must be able to exhibit their physical models during Enblock Brick Con in April. Unavailability will void the winning entries and prize will be presented to next in line.
Terms & conditions may change without prior notice or during the contest period.